Video Testimonials
What Our Patients say about us…
We let our patients speak for us…
"After years of suffering with sleep apnea, and trying unsuccessfully to use a CPAP machine, I have finally been able to get quality sleep thanks to Dr. Bogrow and my oral appliance. For me, the effects of sleeping with the oral appliance was immediate. I have so much more energy and I don't have that sluggish fatigued feeling at work and even been able to get back to exercising regularly. I truly feel that using the oral appliance may have saved my life. Thank you Dr. Bogrow!"
– Wanda Gee
"Dedicated, excellent dentist with the rare skill, ability, training and research in sleep apnea. I would recommend him for anyone suffering from sleep apnea and would prefer a dental device. Many dentists can supply sleep apnea devices, but from a personal experience with two other dentists, Dr. Bogrow is the only professional in the Detroit area with the skill and the science."
– Victoria H.
"Dr Bogrows successfully modified a temporary oral appliance for sleep apnea in pursuit of a permanent appliance for me. Dr Bogros considers my case "challenging" and I appreciate his acceptance of the challenge. Everyone I have had contact with in the office (Barbara, Sarah, Amy) have been pleasant, professional and efficient."
– Doug French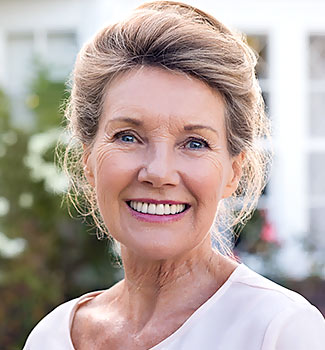 "My experience has been positive from the start. Dr Bogrow gave me the most understandable explanation of sleep patterns, good and bad, that I've heard. I find the service caring, cautious, considerate and capable. Most importantly, I am told my snoring and sleep apnea has been cured by using a dental device when I sleep."
– William Finnicum Iii
"When I first came to see Dr. Bogrow I was always so tired. I felt like I didn't get a wink of sleep. That was definitely not the case because I could sleep anywhere at any time. I had a cpap machine in my closet for over two years and couldn't bring myself to continue to use it.
I asked my doctor if a mouthpiece could possibly help me. He recommended that I speak with Dr. Bogrow, so I made my appointment and our journey began. I was fitted with my appliance and after just a few adjustments it was working beautifully! Amazingly I now sleep knowing that when I wake up in the morning I will feel new and refreshed to take on the day! I thank God for Dr. Bogrow, Barb and the entire staff for their excellent care, expertise, and how they genuinely care about me and how I feel! So if you suffer from sleep apnea please don't hesitate to talk with Dr. Bogrow. I know he will do everything he can to help you feel good again!"
– Janice L.
"Great staff. Professional with sense of humor.Dr. Bogorow adept at explaining options. Appreciate his expertise."
– Dr William Smaller
To Request a Complimentary Initial Consultation
Click the Appointment Request button
or Call 248-827-1144