Dental Center for Sleep Apnea
and Snoring started in 2012
Michigan Sleep Solutions — Earl K. Bogrow, DDS, FAGD, D-ABDSM
Diplomate & Board Certified member of the American Academy of Dental Sleep Medicine
Dr. Bogrow and Associates treat patients who are suffering from severe snoring and sleep apnea. We dedicate our practice to find effective and comfortable sleep solutions that will turn your life around from constantly dreading your day to feeling energized and ready for a new day.
Why our Michigan patients choose Dr. Bogrow & Associate:
We're solely committed to Oral Appliance Therapy
Dr. Bogrow is a sufferer of sleep apnea himself and understands the need for treatment
We partner with sleep physicians to efficiently find alternatives to CPAP
Dr. Bogrow is an Adjunct Clinical Assistant Professor of Dentistry at his alma mater, the University of Michigan Dental School
We work with you to ensure you receive care for your sleepless night at an affordable price
Dr. Bogrow is a staff writer for the "Plant Based Nutrition Support Group" (pbnsg.org), a nonprofit organization dedicated to evidence-based education and advocacy of plant-based whole food nutrition and an active lifestyle, to help prevent or reverse chronic disease and achieve optimal health.
The School of Dentistry based at Ann Arbor, Michigan is expanding its resources for the treatment of patients with Obstructive Sleep Apnea. The school's faculty, which includes Dr. Bogrow as an adjunct member have been providing care to patients for more than 15 years at the Dental Faculty Associates practice at the School of Dentistry and at the Hospital Dentistry Clinic within the University of Michigan Health System. The sleep apnea treatment service is now being expanded into the Prosthodontic Faculty Clinic at the dental school as well as the Orofacial Pain Clinic, located at the dental school's Community Dental Center in downtown Ann Arbor. Dr. Bogrow would be a part of the newly added sleep apnea clinics as a Special Consultant.
» read more
Dr. Bogrow Past Lecture: SPRING SENIOR EXPO The Importance of Sleep All are welcome to attend the community event sponsored by the Observer & Eccentric Newspapers | Date: Tuesday, May 1 at 11:00 a.m. | Location: Schoolcraft College
What's a good night's sleep worth to you?
Our Beneficial Treatment Options
Using his advanced knowledge and skills, Dr. Bogrow delivers exceptional treatment for patients who have problems associated with snoring and obstructive sleep apnea. Additionally, he utilizes case study statistics to share the opportunities, connections, and importance of offering sleep apnea treatment options.
We use oral appliance therapy as our leading method of treatment to provide patients with comfort, convenience, and most importantly, success. Here the Dental Center for Sleep Apnea and Snoring, we offer various oral appliances to ensure each unique patient receives personalized treatment for their sleep disorder. The different appliances we offer include:
SomnoDent®
SUAD™ Device
EMA
Tap 3
ProSomnus® Sleep and Snore Devices
Panthera
Herbst
Speaking and Lecturing Engagements
"Dr. Bogrow has great enthusiasm for his topic because of his personal experience with sleep apnea. I enjoyed hearing about his personal experience and this was a very different topic from what we normally present. His expertise around sleep deprivation and sleep apnea, personal experience with sleep issues and informative approach worked very well with my dental audience. He will be speaking for our group again in 2014 at the Grand Hotel on Mackinac Island."
– Cathy Vestrand, Vestrand Consulting Services Michigan's premier source for Dental Professional CE classes
Meet Dr. Earl Bogrow
As a general dentist who is a Fellow of the Academy of General Dentistry (FAGD), Dr. Bogrow has been recognized by other dentists as a leader in sleep dentistry who is committed to superior patient care through continuing dental education. Dr. Bogrow has accepted the charge to keep abreast of advances in dentistry for the benefit of our patients and evolving world of sleep medicine.
Through his commitment to lifelong learning, Dr. Bogrow serves as a mentor and leader to other dentists pursuing continuing dental education and lectures on the benefits of sleep apnea treatment. Additionally, Dr. Bogrow is a Diplomate of the American Board of Dental Sleep Medicine (ABDSM) and a member of the American Association of Dental Sleep Medicine (AADSM).
Testimonials
What our Patients say about us…
Dr Bogrows successfully modified a temporary oral appliance for sleep apnea in pursuit of a permanent appliance for me. Dr Bogros considers my case "challenging" and I appreciate his acceptance of the challenge. Everyone I have had contact with in the office (Barbara, Sarah, Amy) have been pleasant, professional and efficient.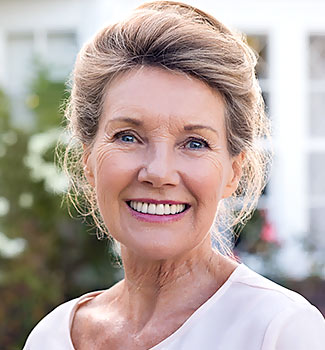 My experience has been positive from the start. Dr Bogrow gave me the most understandable explanation of sleep patterns, good and bad, that I've heard. I find the service caring, cautious, considerate and capable. Most importantly, I am told my snoring and sleep apnea has been cured by using a dental device when I sleep.
For Free Sleep Apnea Assessment
Call 248-827-1144
or request an appointment online