Dental Center for Sleep Apnea and Snoring
Earl K. Bogrow, DDS, F-AGD, D-ABDSM
Diplomate & Board Certified member of the American Academy of Dental Sleep Medicine
Dr. Bogrow and Associates treat patients who are suffering from severe snoring and sleep apnea with oral appliance therapy. We dedicate our practice to find effective and comfortable sleep solutions that will turn your life around from constantly dreading your day to feeling energized and ready for a new day.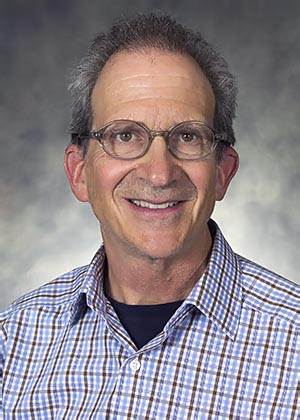 Our Services
Treatment Options
Dr. Earl K. Bogrow is a Diplomate and Certified Member of the American Academy of Dental Sleep Medicine (D-AADSM). His advanced training enables him to deliver exceptional treatment for patients who have problems associated with snoring and obstructive sleep apnea.
Our commitment
Why our Michigan patients choose
Dr. Bogrow & Associates
We're solely committed to Oral Appliance Therapy. Dr. Bogrow is a sufferer for sleep apnea himself and understands the need for affordable treatment.
Free Consultation

Patient Reviews
I've been successful using my dental appliance for about 14 years with no problems. Dr Bogrow is great!

Chris Heaphy


February 18, 2023

barb and Dr bogrow are awesome!! they saved my life since I couldn't tolerate CPAP. air purifiers are all over the office and they wear good quality masks to keep... read more everyone safe. Dr bogrow goes above and beyond to be accessible to his patients and address their needs every step of the way. highly recommend!

Sabreen Nafsu


February 18, 2023

Great Dr and great staff. They worked hard to accommodate me so I could maximize my insurance benefits and you can tell that they really care about their patients. Keep... read more up the great work!

Kevin Counts


October 18, 2022

No one compares in depth of experience, knowledge and customer service. I have mild structural sleep apnea with three young kids; Dr Bogrow's dental device has me up at 5... read more am and going strong. My preferred option to a machine— less cumbersome and more comfortable. Basically a clear retainer with small ridge catches on either side. I can talk to my wife as we fall asleep and hear my kids if they wake up; so, I am a better husband and father because of him— and more productive! Thank you Dr Bogrow and team!

Ryan Clark


October 18, 2022

Dr Bowgrow is excellent, I couldn't tolerate a cpap and the dental device he fitted is working great! He was very diligent in making absolutely sure it fit well and... read more was adjusted properly.

justin black


October 18, 2021

Dr. Bogrow and Barbara are awesome to work with. Sleep apnea is under control now! Would recommend them to anyone with sleep problems.

Sean O'Morrow


October 18, 2021

Dr. Bogrow and Barbara are an amazing team. They educated and comforted me through the whole process. They are professional and very clean. The process was easy and my device... read more is wonderful 💜💜

Pecolia Brown


October 18, 2021

Dr. Bogrow is great! He takes time to explain everything and answer all your questions. His assistant Barb has a very welcoming presence which I appreciate. I've never had any... read more problems with my oral Appliance for sleep apnea. I wake up easier in the mornings and I definitely have more energy!

Monica Chavez


October 18, 2021

Very willing to explain the use of the device in terms I can understand. Always a pleasant experience.

Doris Daniel


October 18, 2021

Service was excellent, Dr Bogrow and staff fit me with my sleep apnea device that fits comfortably, and with great sleeping results. I would highly recommend him to family and... read more friends. In fact I have, my brother and brother in law will be setting up consultations. Thank you for my wonderful nights sleep

Debbie metzger


October 18, 2021

Great dentist and assistant!! I'm sleeping great thanks to them. No c-pap!! Very personable, flexible schedule

Kathy Anderson


October 18, 2020

Dr. Bogrow came highly recommended to treat my sleep apnea. He went well beyond simply creating my oral appliance by giving the full range of knowledge and insights to improve... read more my outcomes from that device. Dr. Bogrow is outstanding.

Sterling Green


October 18, 2020

I have mild sleep apnea and use a CPAP machine. I have used mouth appliances in the past, and wanted one now in order to travel and camp without the... read more CPAP machine. Dr Bogrow is an expert, specializing in appliances. He and his assistant Barb were extremely knowledgeable and efficient and easy to work with. They listened carefully to what my goal was, and set me up with a really effective appliance, at a great price. I would highly recommend them.

Paul Benedict


October 18, 2020

Working with Dr. Bogrow is allowing me to get back to a healthier life. He worked through a difficult Sleep issue and the dental appliance he created allowed me options,... read more especially during travel opportunities. Thanks so much to Dr. B and awesome Staff! Looking forward to continued improvements in the near future.

Frank Daley


October 18, 2020

I have been a patient of Dr. Bogrow for many years. He and Barbara have taken great care of me. I've had the best sleep ever with an oral appliance.... read more You owe it to yourself to reach out for a consultation.

Ben Winner


October 18, 2020

I was diagnosed with obstructive sleep apnea (OSA) in 2002. I began treatment with CPAP therapy which migrated to BiPAP in 2016. In 2017 I met Dr Earl... read more K Bogrow, DDS, FAGD & Diplomate of the American Board of Dental Sleep Medicine. Dr Bogrow explained the physiology of my airway becoming obstructed during sleep. He demonstrated how an adjustable oral appliance might possibly be custom fit to prevent this obstruction. Dr Bogrow ordered a MATRx sleep study to decide whether or not an oral appliance could be successful in my case. Data collected during this study in May, 2017, indicated an oral appliance could be equally effective as my BiPAP therapy. Dr Bogrow then modified the temporary oral appliance he made for my MATRx study after measuring my airway obstruction using equipment designed specifically for this purpose. After about a month of nightly use, I believe this modified temporary appliance is effective ... I'm ready to order a permanent appliance. Sleep Apnea is a serious condition, and my case is particularly challenging. Dr Bogrow stepped up to this challenge, and I am most grateful. Although semi-retired, I travel extensively for work as well as pleasure. Traveling with a CPAP/BiPAP machine is cumbersome at least, and impractical in some cases such as camping in back country areas without access to electricity. An oral appliance requires no electricity, and travels easily in its protective case. Additionally, a CPAP/BiPAP machine is expensive to purchase AND maintain. Whether paid by private insurance, Medicare, or out-of-pocket, an oral appliance is more cost effective than CPAP/BiPAP in the treatment of OSA. I would encourage anyone diagnosed with OSA to investigate an oral appliance before CPAP therapy. I highly recommend BOGROW & ASSOCIATES at the Dental Center for Sleep Apnea & Snoring.

Doug French


October 18, 2018

Excellent care was given. Dr Bogrows examination was very good. The sleep appliance works great, so much better than a CPap machine. I would recommend anyone... read more with sleep apnea to see Dr Bogrow for an appliance.

Mary Sears


October 18, 2018

The dental appliance was a great alternative to the traditional C-PAP machine. Dr. Bogrow and his staff worked hard to make sure my appliance fit perfectly. I definitely get a... read more better nights sleep! I would highly recommend both this approach and this practice to anyone suffering from sleep apnea.

Jane Sudbury


October 18, 2017
Success Rate
Oral Applicance Therapy and Oral Sleep Appliances are an effective alternative C-PAP
Compliance Rate
Versus 50% compliance and tolerance rate for C-Pap? You're not alone.
Years in Services
We are serving the Michigan community from past 38 years.










Blog updates
More articles from resource library
Read the most popular medical news and articles in health care industries to catch up with the latest policies and trends.