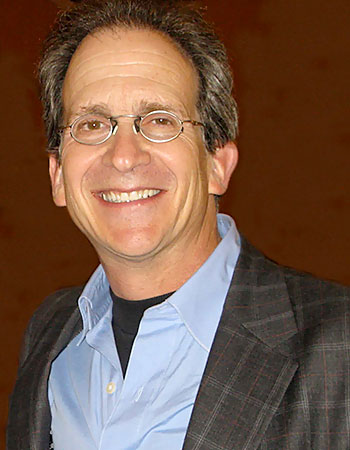 Dr. Earl K. Bogrow
DDS, FAGD, D-ABDSM
Dr. Bogrow has been serving his patients in Southfield since 1981. Having suffered from sleep apnea himself, Dr. Bogrow truly understands how his patients feel. He lives by a patient-first philosophy that is always centered around making your needs the highest priority. He believes no two patients are the same and is delighted to help you discover the unique CPAP alternative that meets your specific needs.
In addition to his private practice, Dr. Bogrow is also an Adjunct Clinical Assistant Professor of Dentistry at the University of Michigan Dental School.
Our Story
Dr. Bogrow personally understands the strain sleep apnea has on the lives of his patients. Suffering from sleep apnea himself, Dr. Bogrow originally tried conventional CPAP therapy, but it just didn't work for him. He then discovered oral appliances and how much more comfortable and easy to use they were. It's his mission to help his patients find the same success in sleep apnea treatment so they can live life on their own terms again.
Education
Dr. Bogrow graduated from the University of Michigan Dental School in 1979. In 1981, he completed his residency at the Department of Dental Health in Honolulu, Hawaii. He is a member of the American Academy of Dental Sleep Medicine and a Diplomate of the American Board of Dental Sleep Medicine (D-ABDSM).
Professional Credentials
Diplomate of the American Board of Dental Sleep Medicine
Fellow of the Academy of General Dentistry
American Dental Association
Michigan Dental Association
Alpha Omega Dental Fraternity
L. D. Pankey Alumni Association
Detroit Dental Clinic Club
Schedule a Visit Today
Dr. Bogrow and our entire team at Bogrow & Associates are here to walk with you through every step of the treatment process. We have a variety of CPAP alternatives designed to get you back to sleeping peacefully again. When you're ready to take the first step, schedule your consultation with Dr. Bogrow. Why wait? A better night's rest is only a phone call away.
Barbara Ingraham
Certified Dental Assistant
Barbara has been working with Dr. Bogrow since 1992. She is an experienced certified dental assistant, She is knowledgeable in all aspects of Dental Sleep Medicine and helps our patient's maximize their medical insurance benefits.
For Free Sleep Apnea Assessment
Call 248-827-1144
or request an appointment online