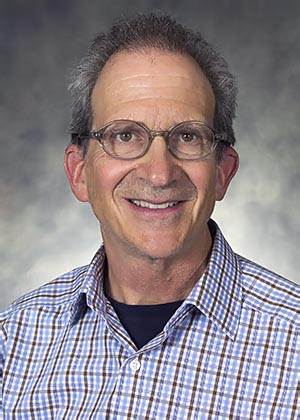 Dr. Earl K. Bogrow
DDS, F-AGD, D-ABDSM
Introducing
Dr. Bogrow is one of a select number of dentists in the U.S. who focuses exclusively on working with those who suffer from Sleep Apnea. He also teaches dental sleep medicine at the distinguished University of Michigan School of Dentistry, which in 2019, 2020 and 2021 ranked No. 1 in the world in Dentistry and Oral Sciences.
There are many reasons why Dr. Bogrow stands out among dentists who provide Sleep Apnea services.
Advanced Training: Dr. Bogrow is a Diplomate of the American Academy of Dental Sleep Medicine (AADSM). There are a select few dentists in the U.S. like him who have achieved this level of distinction and the certification. Dr. Bogrow follows the high standards set by the American Academy of Dental Sleep Medicine (AADSM) in his knowledge, technical expertise and clinical protocols for treating sleep apnea.
After building up a successful dental practice in Southfield, Michigan for 35 years, Dr. Bogrow made the decision to turn over his full service dental practice, Mission Point Dental, to a caring and talented dentist who has continued his work so that he could dedicate his practice to the treatment of sleep apnea.
Since 2012, he has put all his effort and energy into helping patients who are suffering from Sleep Apnea so they can receive effective treatment. When he decided to focus on dental sleep medicine, Dr. Bogrow felt very strongly, and he still does today, that patients will benefit more fully when under the care of a highly trained Diplomate of the American Board of Dental Sleep Medicine. One who can provide treatment and follow-up to ensure the recommendations achieve the desired goals for the patient.
Dr. Bogrow has been serving his patients in Southfield since 1981. Having suffered from sleep apnea himself, Dr. Bogrow truly understands how his patients feel. He lives by a patient-first philosophy that is always centered around making your needs the highest priority. He believes no two patients are the same and each patient will be custom fitted for the oral appliance best suited to their individual needs. There are over 100 appliances approved by the FDA, of which only a few would be suited to any one person. Dr. Bogrow evaluates the proper fit for the individual to ensure the highest rate of success and avoid unwanted side effects.
Our Story
Dr. Bogrow personally understands the strain sleep apnea has on the lives of his patients. Suffering from sleep apnea himself, Dr. Bogrow originally tried conventional CPAP therapy, but it just didn't work for him. He then discovered oral appliances and how much more comfortable and easy to use they were. It's his mission to help his patients find the same success in sleep apnea treatment so they can live life on their own terms again.
Education
Dr. Bogrow graduated from the University of Michigan Dental School in 1979. In 1981, he completed his residency at the Department of Dental Health in Honolulu, Hawaii, then moved back to Michigan to start his dental practice. He is a member of the American Academy of Dental Sleep Medicine and a Diplomate of the American Board of Dental Sleep Medicine (D-ABDSM).
Professional Credentials
Awarded University of Michigan School of Dentistry's 3G Most Appreciated Clinical Faculty of the Year Award for 2021
Diplomate of the American Board of Dental Sleep Medicine
Fellow of the Academy of General Dentistry
American Dental Association
Michigan Dental Association
Alpha Omega Dental Fraternity
L. D. Pankey Alumni Association
Active member of the American Academy of Dental Sleep Medicine (AADM)
Introducing
Barbara has worked in the dental field since 1982 as a dental assistant and in the front office business area.  She has been working with Dr. Bogrow since 1992. Barbara is a Certified and Registered Dental Assistant with many year of experience. She is knowledgeable in all aspects of Dental Sleep Medicine so that she can fully assist Dr. Bogrow. Barbara helps our patients both chair-side and with insurance, and helps patients maximize their medical insurance benefits.
Barbara has a wonderful family; husband Matt, three grown daughters, a son-in-law and two adorable grandchildren.  Besides spending as much time with her grandchildren as possible, Barbara enjoys quilting, sewing and all things crafty. She also loves watching her Detroit Tigers and Redwings, movies and reading and playing with her dogs.
Schedule a Visit Today
Dr. Bogrow and our entire team at Bogrow & Associates are here to walk with you through every step of the treatment process. This is a dental solution to a medical problem which will be covered by medical insurance. Dr. Bogrow is in-network with most insurance plans, including Medicare. When you're ready to take the first step, schedule your consultation with Dr. Bogrow. Why wait? A better night's rest is only a phone call away.